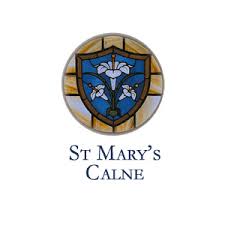 St Mary's School - Calne
Curzon Street, Calne, Wiltshire, SN11 0DF, United Kingdom
St Mary's Calne
St Mary's Calne is a medium-sized all girl's boarding school in Wiltshire within just over an hour of Oxford, Bath and Bristol. St Mary's gets very good academic results, putting it consistently towards the top of the girls' boarding school league table, but it is not a "hothouse", and aims to provide an outstanding all-round education. The site is compact but girls have many opportunities to take part in a huge range of sports and other activities, including skiing. Headteacher, Dr Felicia Kirk, is passionate about the value of single sex education for girls, and strives to ensure that the St Mary's Calne community is one where all girls can flourish and be prepared to take their place in the world as confident independent thinkers and committed young women. About 80% of the pupils are boarders and a great emphasis is placed on excellent pastoral care. Music , art and drama are of the highest quality and the school has a special relationship with RADA.
Would St Mary's Calne be suitable for my daughter?
St Mary's is an academic school which sets high standards and girls need to be bright and motivated to learn. This is an ideal choice for a good all-round student who will make the most of the range of opportunities the school offers. Although the school embraces many traditions, it is a very forward-thinking school and will give ambitious and hardworking girls every chance to succeed in whatever field they choose.
How do I apply to St Mary's Calne?
This is a very popular school and for 11+ and 13+ entry girls need to be registered 3-4 years in advance. Entry is selective and based on a girl's performance at an assessment day, held in the autumn of Year 6 for 11+ entry or the January of Year 8 for 13+. There are a few 6th form places available too. Contact us for advice on applying to this and other selective schools.
School Infomation





Day fees at sixth form
£30,045

Boarding fees at sixth form
£40,275

Exam results 2019 A Level A & A* grades
64.00%

GCSE level A & A* grades
82.00%