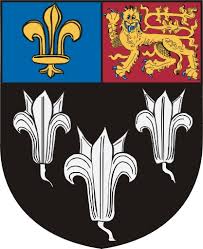 Eton College
Windsor, Berkshire, SL4 6DW, United Kingdom

Make an Enquiry
Founded in 1440 for 70 highly able boys by Henry IV, Eton College is one of the oldest and most famous schools in the world. Steeped in tradition and situated a short walk over the bridge from Windsor Castle, 'Eton the college' encompasses most of 'Eton the village', with boarding houses and different parts of the school on either side of the street. The 70 King's Scholars remain an important feature; roughly 14 new scholars are named each year and co-exist with 1130 'Oppidans' (residents of the town), as the remaining students are called.
The school is full boarding and each boarding house caters for approximately 50 boys, with 10 in each year group, meaning that the Housemasters can get to know each boy in their care very well indeed. Mental health and wellbeing are high on the agenda for the still relatively new Headmaster, Simon Henderson, who joined the school in 2015 (although he had previously taught History there). He recognises that the school's traditions, of which there are many, need to stand up to scrutiny and that Eton needs to be able to move with the times.
Academic excellence remains a focus, however, and as well as being the alma mater of 19 British Prime Ministers, the students' exam successes mean that the school consistently maintains its place at the top of school league tables. The facilities too are outstanding across the board, and include the Farrar Theatre and the Tony Little Centre for Innovation and Research in Learning. Unsurprisingly, Eton boys are offered a wide range of co-curricular activities from rowing on nearby Dorney Lake to cookery lessons with Caroline Waldegrave OBE, MD of Leiths Cookery. There are 30 games on offer and 9 languages taught and the teaching staff to pupil ratio is roughly 1:8.
Would Eton College be suitable for my child?
Not if your child is a 'she' obviously. Whilst there is a strong emphasis on welcoming boys from all backgrounds, it is important to note that the students' academic ability is well above average and your son will be assessed in terms of his current and potential academic performance. There is support for the few boys identified with Special Educational Needs, but for the 80 or so boys for whom English is an additional language, no extra support is provided.
How do I apply to Eton?
Entry to the school is at 13+ and unless you are applying for a King's, Music or a new Foundation Scholarship, boys must be registered by the June of Year 5, when they are still 9 or 10 years old. Eton admits 260 boys each year from a very wide range of schools, both state and private. The application process involves two rounds of assessments, the first the ISEB 'pre-test' in the autumn of Year 6 and then a further computerised test and interview for shortlisted boys which takes place in the spring term of Year 6. Boys are then made conditional offers which are confirmed when they are 13, subject to performance in the Common Entrance exams or the Eton Assessment. A small handful of places are available each year for 6th Form entry at 16+. Contact us for advice on applying to this and other highly selective schools.
School Information



Boarding fees at sixth form
£46,296