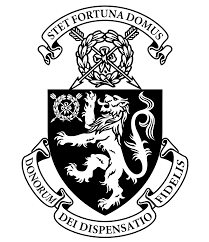 Harrow School
5 High Street, Harrow on the Hill, Middlesex, HA1 3HP, United Kingdom

Make an Enquiry
Harrow School was founded in 1572, and is one of only very few full boarding schools remaining in the UK. The school sits in an attractive setting on top of Harrow on the Hill, with 400 acres and stunning views across London. It is close enough to London to allow boys to take advantage of the many cultural opportunities available but remote enough to offer a unique and focused educational environment. Harrow is the embodiment of tradition and history with beautiful old buildings. Boys are kept busy from dawn to dusk with a range of activities, and Harrow will suit boys who want to grasp every opportunity thrown at them and not just excel at academics. That said, Harrow is an academic school with impressive results, and entry is highly competitive. It is also a very sporty school with more emphasis on football than is the case at some other heritage boys' schools. Like other top schools, Harrow offers fantastic facilities and opportunities for the creative and performing arts.
Harrow proclaims itself to be a school where boys are nurtured to develop strength of character, lasting friendships and a desire to be of good influence. They are looking to recruit boys who will embrace the many opportunities on offer, both academically and outside the classroom.
Application Procedure
FOr 13+ entry boys ideally need to be registered by the end of Year 5. The first step would be to attend an Open Morning, and these can be booked online.
School Information



Boarding fees at sixth form
£46,710