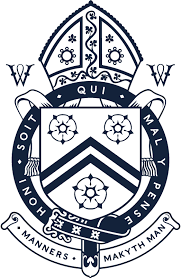 Winchester College
College Street, Winchester, Hampshire, SO23 9NA, United Kingdom

Make an Enquiry
One of the quintessential British boys' boarding schools, Winchester College was founded in the 14th century by the same Bishop of Winchester who founded New College, Oxford. For heritage and prestige, Winchester College is hard to beat.
Winchester College is also hard to beat on academic excellence, regularly topping our Top Boys Only Boarding School league table for A-level results. Choosing the Pre-U examinations over A-levels, Winchester College is unapologetically demanding on academic achievement and, being heavily over-subscribed, has the luxury of enrolling the most gifted students.
Despite being hugely traditional and with a serious academic atmosphere, Winchester College retains a unique sense of warmth and charm. Its boys go about their business with energy and spirit, and the complementary programme of "Div" provides the school's unique hallmark, where boys pursue their own academic interests and expand their love of learning for learning's sake.
Winchester College is a truly unique and inspiring environment for your son's development.
Would Winchester College be a good school for my son?
Winchester College has its own unique way of doing things, to the point of having its own unique language. Suitable boys will need to not only accept this, but enthusiastically throw themselves in to the culture of history, heritage and excellence. As with all boys' schools, it helps to arrive with a certain level of energy and resilience.
Your son needs to be academically outstanding, mature, and personable. Winchester College places an inordinate amount of weighting on candidate interviews, going to great lengths to pick out the most diverse and interesting boys for enrolment. Your son should have a naturally enquiring and open mind, and a driven passion for independent inquiry.
How do I apply to Winchester College?
Be early. This is the type of school where boys are registered at birth for entry at 13+. The vast majority of boys come from the top independent prep schools, so if you are looking far enough in advance you would be best to contact us for expert support and advice on finding the best prep schools.
Needless to say, academic excellence is a prerequisite, but Winchester College places a particular onus on how well a boy will fit into the school's culture of intellectual curiosity. With Winchester College being awash with academically-gifted applicants, their selection of students often comes down to in-depth interviews and personal fit.
School Information



Day fees at sixth form
£33,990
Boarding fees at sixth form
£45,936

Exam results 2021 A Level A & A* grades
95.80%

GCSE level A & A* grades
94.70%