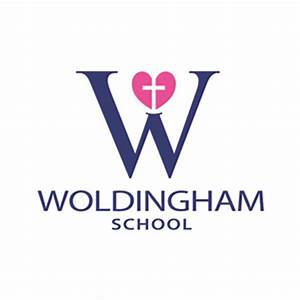 Woldingham School - Caterham
Marden Park, Woldingham, Caterham, Surrey, CR3 7YA, United Kingdom

Make an Enquiry
What is Woldingham School like?
With an idyllic, 700-acre woodland setting, it is easy to forget that Woldingham School is but a 30 minute train ride from central London, even boasting its own train station at the end of the drive.
As a member of the Schools of the Sacred Heart network, Woldingham School retains distinct Catholic values and produces girls with principals to succeed both for themselves and for the benefit of the wider world.
Offering day and boarding places from ages 11-18, Woldingham School is not overly academically selective, yet has recently burst into the top 10 girls' boarding by A-levels league table. On the surface, Woldingham may seem the quintessential private girls' school, offering plenty of care and a wide range of academic and extra-curricular pursuits in a fairy tale setting. However, the "cosy" feel belies the resilience of a Woldingham girl, exemplified by the school's splendid exam, sporting, and artistic achievements.
Would Woldingham School be suitable for my daughter?
Like the majority of faith schools, Woldingham School of courses welcomes girls from all faiths and none. There is no attempt to indoctrinate non-Catholics, but girls of every background and belief are expected to respect the heritage and ethos of the school.
Whilst Woldingham School is not as academically selective as some of the more globally renowned British girls' schools, it still pushes its girls to strive for academic excellence. Girls need to be willing to build their resilience and resourcefulness, and keen to join an open-minded and vibrant school community where full and busy days are the norm.
On the subject of community, volunteering and community service are staples of personal development in girls' Catholic schools. Woldingham is no different, and is therefore best suited for girls who are keen to contribute to the happiness of others, and be part of something bigger than themselves.
How can I apply to Woldingham School?
With a solid reputation and a desirable location for domestic and international recruitment, Woldingham School is usually over-subscribed for the main entry points at age 11+, 13+ and 16+. It is always beneficial to register early, although the school is willing to consider suitable girls should occasional places become available at other times.
Please feel free to get in touch with us to investigate current availability, and discuss whether Woldingham School would be a good fit for your daughter.
School Information



Day fees at sixth form
£26,115
Boarding fees at sixth form
£43,830

Exam results 2021 A Level A & A* grades
90.30%

GCSE level A & A* grades
80.10%